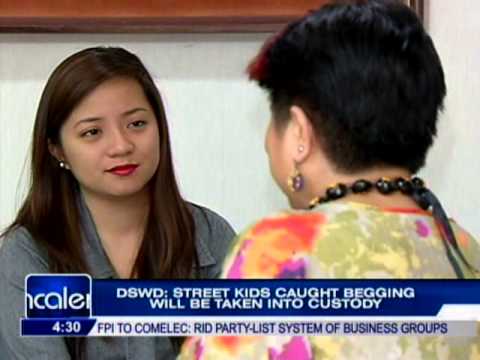 4 tags
6 tags
Gas prices going back up D:
Something cooking up in Iran. There's always something going on in the Middle East. I'm personally rather jaded already. Low prices were good while they lasted. :(
13 tags
EDSA Traffic Worsens (ABS-CBN News) →
yet… Tolentino: EDSA 'bus lane' scheme stays Inquirer: Stick to the yellow lanes or else, MMDA warns bus drivers on Edsa Picture: Yellow-lane rule for buses creates monstrous traffic
10 tags
Road Rage Fuel #9: EDSA NB Rush Hour Traffic is...
'nuff said. Avoid EDSA if you can.
4 tags
4 tags
4 tags
3 tags
4 tags
6 tags
You know what cars need? Megaphones, not horns.
4 tags
They say that when you're a pedestrian, you hate...
evilpsychobitch: It depends really. When you think about it, maybe it's the people around you themselves with the problem. Both can be assholes at the same time you know. Every single day that I drive to work or wherever I encounter horrible pedestrians who don't give a fuck even if the cars crossing their path are supposed to go. Sometimes when I walk, I also encounter stupid cars who don't...
9 tags
Metro Manila is going for a swim today.
Floods everywhere. Parts of EDSA ain't passable. And I live in the middle of easily flooded areas. (oshiiiiiiiite) For updates on the whole Metro Manila is Screwed issue, here's a link to MMDA's Twitter.
6 tags
Road Rage Fuel #8: "Kuya, alam mo yung nagsisignal...
8 tags
6 tags
f'yeah rollback!!
..by PhP 1.50 and up depending on company, gas, and branch. /o/ International market price decreased so yeah.
5 tags
Gas prices went down the other day.
6 tags
8 tags
128 Days Left for Quezon Avenue - Araneta Avenue...
Hope they're either on schedule or earlier. I can't wait for them to finish!
6 tags
3 tags
A whole lot of roads are under repair this weekend... →
Check out the link, make detours, plan your routes.
5 tags
The Four Kinds of Bad Drivers
princessalyss: They're the people that annoy you on the road. You think that they shouldn't have a license, and probably they really shouldn't have. Chances are if you're driving, you might be one of them (at least sometimes). There are at four major categories for these kinds of people.. (warning: strong language) Read More
5 tags
Speed Humps Do More Damage Than Good →
princessalyss: Yeah, the article is old, but it still proves to be true now. Think about it. They damage cars, especially lowered vehicles (most of these that I know of are expensive sports cars) They can cause traffic, and They delay emergency vehicles Although you'd have to admit, sometimes humps are placed by necessity because of stupid drivers who don't have enough common sense for safe...
4 tags
Road Rage Fuel #7: When you switch to the shorter...
7 tags
4 tags
So there was a big spider that crawled around my...
..and I can't stop anywhere to get rid of it. So I drove panicking all the way to the office. I went down as soon as I could and asked the guards to help me look for the spider. We never found it. I drove home later that night… in fear that the spider might come back and crawl on me or something. Even the slightest feeling of anything freaked me out. —- P.S. It...
5 tags
6 tags
Road Rage Fuel #6: Your left arm is darker than...
…and you got no choice. Even when it's summer. I dub thee the half-cooked driver.
3 tags
5 tags
The slower you drive, the more gas you use up.
The slower you go, the lower your gear (even for automatic transmission vehicles, you might not notice it though) The lower your gear, the higher the RPM. More gas is consumed when the RPM is higher. The faster you drive, the more gas you save… except if your speed is way too fast. There's a threshold there somewhere because acceleration gets slower with higher gear. Just balance...
6 tags
3 tags
6 tags
gregbackwards: I'm astonished at how moronic some people can be. I was driving back from school this afternoon and the street had green lights pretty much the entire way up. I was approaching a light and off to the right I saw a person on the sidewalk next to the crosswalk. I figured since I had a green light they'd have the common sense to stay put. Not a fucking chance. The person just...
4 tags
8 tags
9 tags
6 tags
7 tags
5 tags
Good Friday is good
Yep, the metro is pretty much dead today. Either people are out of town or they have nothing to do outside. The roads are clear, but there's not much reason to go out. Lest you're lucky enough to find stuff that's open today. There's bound to be a few places that are operating on Good Friday. I still imagine some places of worship might still be slightly congested today...
11 tags
6 tags
Road Rage Fuel #5: Traffic jam on an ungodly hour...
..and you don't know why the hell there are so many cars there.
9 tags
Road Rage Fuel #4: A traffic jam when you're...
— Alanis Morissette, Ironic
10 tags
Road Rage Fuel #3: Jeepneys occupying 2 lanes on a...
8 tags
Road Rage Fuel #2: The car in front of you is...
7 tags
Surviving Manila Traffic
jensterjuice: Driving through Manila takes a special skill and tenacity. We all complain about traffic. Coming from LA, I thought the 405 took the record of most unbearable traffic jam. After driving in Manila for a while, the drive always ends with a prayer for a miracle. Observe: This is a re-enactment. Sometimes ice cream carts and bicycles also end up crossing major intersections....
9 tags
Road Rage Fuel #1: When you encounter a tricycle...